---
 SOMETIMES WE TELL THE TRUTH by Kim Zarins
Genre: YA Contemporary
Publication Date: September 6, 2016
Publisher: Simon Pulse
Pages: 448
Formats: Hardcover, eBook
My rating: 4 stars
---
Synopsis:
In this contemporary retelling of The Canterbury Tales, a group of teens on a bus ride to Washington, DC, each tell a story—some fantastical, some realistic, some downright scandalous—in pursuit of the ultimate prize: a perfect score.
Jeff boards the bus for the Civics class trip to Washington, DC, with a few things on his mind:
-Six hours trapped with his classmates sounds like a disaster waiting to happen.
-He somehow ended up sitting next to his ex-best friend, who he hasn't spoken to in years.
-He still feels guilty for the major part he played in pranking his teacher, and the trip's chaperone, Mr. Bailey.
-And his best friend Cannon, never one to be trusted and banned from the trip, has something "big" planned for DC.
But Mr. Bailey has an idea to keep everyone in line: each person on the bus is going to have the chance to tell a story. It can be fact or fiction, realistic or fantastical, dark or funny or sad. It doesn't matter. Each person gets a story, and whoever tells the best one will get an automatic A in the class.
But in the middle of all the storytelling, with secrets and confessions coming out, Jeff only has one thing on his mind—can he live up to the super successful story published in the school newspaper weeks ago that convinced everyone that he was someone smart, someone special, and someone with something to say.
In her debut novel, Kim Zarins breathes new life into Chaucer's The Canterbury Tales in a fresh and contemporary retelling that explores the dark realities of high school, and the subtle moments that bring us all together.
Links! Amazon, Barnes & Noble, iBooks, Goodreads
---
Sometimes We Tell the Truths has got to be one of the most unique stories that I've read so far this year. The premise of a modern retelling of the Canterbury Tales sounded so interesting to me that I knew that I needed to be a part of it's blog tour. I was surprised by the way this was executed by the author. I had expected something a little bit more dramatic and heavy but instead this felt like a very light read.
What I did Like:
I found the character development for most of the characters to be absolutely superb, which was an incredible feat considering how there are 23 characters within this book. I thought that every single one of the characters on the "Dramatis Personae" brought something unique to the overall story, whether it was through their own story telling, or the interactions that they had with each other. I loved everyone's personality, even Reed's, because they felt genuine. You know that this novel has incredible character development when the bus drivers three page tale makes you cry. The only two characters who I felt lacked this type of warmth and sincerity to their overall development within the book were Pard and Jeff.
The stories that the characters had to tell to each other were really well written and definitely reflected the characters personalities. Some were immature, terribly written and some were down right disgusting (looking at you Reeve) but felt authentic to the situation because they had to come up with stories off the top of their head. Although, not all of theme were terrible, I did end up enjoying quite a few of them. I really appreciated how these stories also allowed for important social topics such as feminism, PTSD, adoption and more to be discussed in a more relaxed setting with different viewpoints being shared among the characters.
What I didn't like:
I think that I went in to the book expecting a "Holden Caulfield" type of main character. But instead we got Jeff, a character who had as much personality as a bowl of oatmeal. Because he's our narrator as well, we spend a large part of the story reading about him pondering life, love friendship but instead of it sounding deep and philosophical it came off as whiny and angsty. His character also was someone who could most definitely be described as a wimp, and even though I understood the purpose of making him be such a people pleaser, it still grated on my nerves. As much as I disliked him as a character there were definitely some loose threads when it came to his story that I felt that we could have explored instead of focusing on his relationship with Pard. These aspects of his characterization kinda killed my overall enjoyment of the book and caused me to take a star off of my rating.
Pard. He was just gross, most of the time he was referred to as looking like a troll and then when you read about his oily, thin hair, albino light skin it …just makes you throw up a little in your mouth.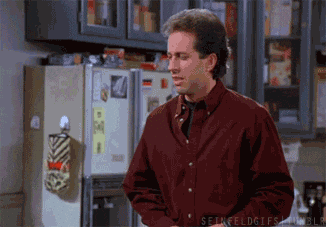 On top of that I felt like he had a terrible personality and as hard as the author attempted to get me to like him I just couldn't overlook some of his actions.
You know in the beginning of the book I didn't care about Cannon, I was too invested in the storytelling to want to read about whatever prank that he wanted to pull off. But after the revelation towards the end I wanted to explore Cannon's character more. I felt that his departure from the story was too abrupt for my liking. I wanted to know why he was friends with Jeff, where would he end up in life, and to spend more time getting to explore his character more because I found him to be really interesting. 
Overall, while I did have some issues with Sometimes We Tell the Truth I did end up enjoying it for the most part. I thought that it a flowed really well and was a fast read considering it's size and source material. I would recommend it to anyone looking for a contemporary that strays from tropes and discusses important social topics in a realistic setting.
---
Pre-order giveaway: if you pre-order the book by its release date,

September 6th

, drop Kim a message on her website or Twitter and she'll send you a sticker featuring spot art from the book (if there is a character who intrigues you, let Kim know, and she'll give you that sticker), along with a bookmark and signed bookplate!

About the Author:
Kim Zarins has a PhD in English from Cornell University and teaches medieval literature and children's literature at Sacramento State University.  Her debut novel, Sometimes We Tell the Truth, retells Chaucer's Canterbury Tales with modern teens, and she wrote it with a gigantic smile on her face (there are funny bits).  She also published two picture books for very young children.  When she isn't reading or writing or teaching, she is feeding peanuts to a very hungry scrub jay named Joe.
Links! Website | Twitter | Facebook |Goodreads
10 winners will receive a finished copy of SOMETIMES WE TELL THE TRUTH & stickers, US Only.
Week One:
8/29/2016- Novel Novice– Guest Post
8/30/2016- A Gingerly Review– Review
8/31/2016- Twinning for Books– Guest Post
9/1/2016- The Petite Book Blogger– Review
9/2/2016- BookCatPin– Guest Post
Week Two:
9/5/2016- Just Commonly– Review
9/6/2016- Wandering Bark Books– Guest Post
9/7/2016- The Reading Nook Reviews– Review
9/8/2016- Literary Meanderings– Guest Post
9/9/2016- Eli to the nth– Review