This meme is hosted by The Broke and The Bookish, and this week's topic is Top Ten Tuesday REWIND which just means "go back and do a topic you missed over the years or recently a topic you really want to revisit" so I decided to do  Top Ten Bookish Facts About Me. I kinda already did this with my 25 Bookish Facts About Me (which if you want, you can definitely check out) so this means that I'm going to have to come up with some new facts. Which is kinda hard since I'm not the most interesting person ( okay, well..maybe that's a slight exaggeration ;D). Anyway, here are Ten Bookish Facts About Me, in no particular order.
---
1.I like to read the last paragraph of a cheesy romance novels whenever I see them in the store. You know those $5.99 paperbacks that you see in the food store near the check out aisle? Yeah well, I like to read the last page to see how it ends. The reason why I started to do this is because I read a book when I was younger entitled  Destiny, Rewritten by  Kathryn Fitzmaurice whose main character does the same thing, and being the impressionable kid that I was, I decided to do it as well and haven't stopped since.
2. I don't re-read books. Like, ever. To me, it's just not the same experience as reading a novel for the first time. 
3.I'm always looking to see what other people are reading while I'm out and about, which usually results in awkward eye contact.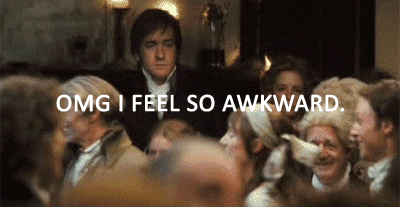 4.When I was younger I used to get grounded a lot because my parents would catch me staying up late reading under my blankets on school nights. Thankfully I have learned from my amateurish ways and rarely get caught anymore (mom, if you're reading this please ignore this).
5. During my middle grade years I only read books that had won literary awards and I hated 99.99% of them. I would not recommend doing this.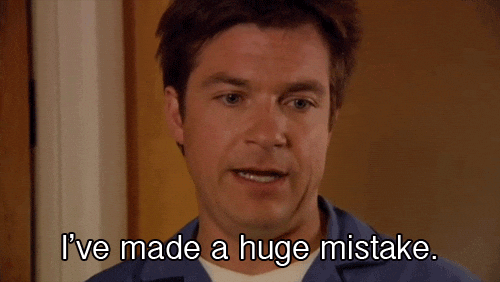 6. Right now I have 16 books out on hold from the library ( it helps to have inside sources) and I have no idea how I'm going to finish them all before the end of August. Although I am excited to be reading so many books that have been on my tbr forever.
7.I try my best to avoid non-fiction and biographies, even though I usually end up enjoying them. Most of the time I have to read non-fiction for homework and so I tend to avoid anything that reminds me of my (evil)English teacher and read YA. Although I am trying to work on this. For instance, I've recently read one of my favorite biographies (and also the only biography that I have ever read) was "Audrey Hepburn, An Elegant Spirit" which I really enjoyed and highly recommend. 
8. Honestly, if I had to choose I would much rather read and review a newly released book than to do the same for a backlist title. I find that after a while there are so many newer books that I'm dying to read that I simply put on hold reading older books (this doesn't include classics). Also when it comes to reviewing backlist titles they don't receive the same amount of pageviews. And yes, I know that this sounds shallow but I like but I like to review a hyped new release and to be able to talk about it in the comments or on social media.
9. My favorite poet is Pablo Neruda. His poems are just so beautiful, especially when you read them in the original translation of Spanish.
10. I'm pretty terrible at reading arcs before their release date. I say to myself "don't read it four months before it's release because then you'll forget most of the plot when you write a review" then I end up reading it weeks after it's released. This is shameful and yes, I'm working on it.
---
So….I hope that you enjoyed this post! Let me know if you also have some similar bookish facts about yourself!