After months, and months of careful preparation, organization, brainstorming, crying  and desperately trying not to let the cat out of the bag I am so, so, so excited to finally be announcing the first annual blogging event entitled Say Hello To Summer Book Releases!!!!!!!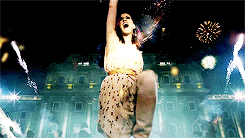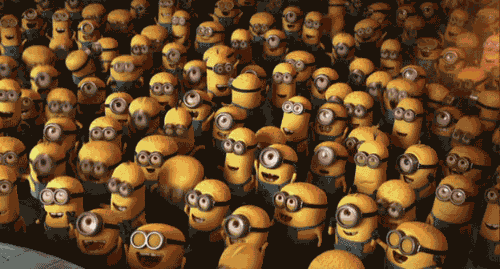 In case it isn't obvious from the title of the event, SHTSBR (yes, I know, I need to come up with a better acronym) is an event created and hosted by moi that is dedicated to help spread the word about some of this years amazing summer releases. When I first started organizing this event I had no idea that I would be lucky enough to have 28 incredibly talented authors participate in Say Hello to Summer Book Releases. I am so grateful to be able to collaborate with these geniuses and to get to know them.
Here is all of the information that you need to know…in a q&a format 😀
When will this be taking place?
From now until August  13th a participating author will be stopping by my blog every Thursday (occasionally Friday ) and Saturday sharing book playlists, fun guest posts, mood boards, Q&A's etc…
Yeah, but like am I going to be getting anything for stopping by your blog?
There will be several AMAZING giveaways hosted by the authors and a Twitter Chat on August 14th at 8 p.m !!!! 
How can others help spread the word?
Since the whole point of this event is to help promote authors it would only make sense if the whole bibliophile/book blogger community could participate in spreading the word! You can do this by 1. sharing pictures of the books featured on Say Hello To Summer Book Releases using the hastag ( #SHTSBR) on any social media platform. Make sure tag me and the author of said book my handles are @PetiteBookBlog on twitter and

@

ThePetiteBookBlogger on instagram. 2. Making sure to support these authors by buying their books and/or requesting them from the library. 
So without further ado, here is our first author kicking off Say Hello To Summer Book Releases *drum roll* Jen Klein!!!!!!
---
SHUFFLE, REPEAT by Jen Klein
Genre: YA Contemporary
Page Length: 336 Pages
Publication Date: May 3rd, 2016
Publisher:  Random House Books for Young
Language: English
ISBN-10: 0553509829
ISBN-13: 978-0553509823
---
Synopsis from Goodreads:
June wants high school to end and real life to begin. Oliver is soaking up senior year's glory days. They could have coasted through high school, knowing about—but not really knowing—each other.
Except that their moms have arranged for Oliver to drive June to school. Every. Single. Day.
Suddenly these two opposites are fighting about music, life . . . pretty much everything. But love is unpredictable. When promises—and hearts—get broken, Oliver and June must figure out what really matters. And then fight for it.
---
June and Oliver have differing views about life and differing tastes about music. When they end up stuck together in a car every morning, these two opposites wage a philosophical battle over their shared playlist. Every time one of them proves a point about the meaning of life, they get to choose a song for the car ride playlist. These songs are the ones that made the list
PLAYLIST*
"When It Matters" – Emotional Resonance**
"Making Love Out Of Nothing At All" – Air Supply
"Gone Daddy Gone" – Violent Femmes
"Here I Go Again" – Whitesnake
"Cry For Love" – Iggy Pop
"(I Just) Died In Your Arms Tonight" – Cutting Crew
"Heaven" – Warrant
"London Calling" – The Clash
"I Wanna Be Sedated" – The Ramones
"Angel" – Aerosmith
"Luv, Luv, Luv" – Pansy Division
"I'll Be There For You" – Bon Jovi
"Chase It Down" – Ume
"This Is Usually The Part Where People Scream" – Alesana
"Love Bites" – Def Leppard
"Hearts Are Made For Beating" – Wax Fang
"You're So Vain" – Carly Simon
"The Search Is Over" – Survivor
"Bang Bang" – Nico Vega
* All songs are real.
** Except this one.
---
About The Author: 
Hi! I'm Jen Klein. I write YA romance, both contemporary and paranormal. I'm also an Emmy-nominated screenwriter who works onGrey's Anatomy while living in the City of Angels with my husband, two sons, and several animals, all of whom are unruly and ill-behaved.
Originally from North Carolina, I eventually ended up in L.A. where I live-tweeted celebrity events (for money) and wrote all kinds of craziness, including: logic puzzles, a movie forLifetime, oodles of great cartoons and things you may or may not have seen on television. Then I simultaneously landed my dream job and returned to my first love: writing novels. And here we are. 
---
Thank you so much Jen for stopping by and helping kick off SHTSBR!!! I absolutely love your playlist, how about you guys? Don't you love it? Have you heard any of these songs? Have you read this book? Why are you excited to read it? Let me know in the comments below!!!