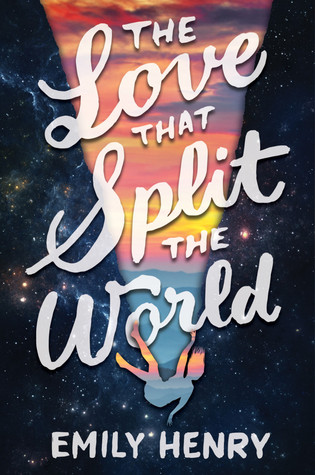 The Love that Split The World by Emily Henry
Genre: YA Sci-Fi, Fantasy, Contemporary Romance
Page Length: 396 Pages
Publication Date: January 26th, 2016
Publisher: Razorbill
Source: ARC via The Sunday Street Team
Stars: 2.5 out of 5
Summary from Goodreads:
Natalie Cleary must risk her future and leap blindly into a vast unknown for the chance to build a new world with the boy she loves.
Natalie's last summer in her small Kentucky hometown is off to a magical start… until she starts seeing the "wrong things." They're just momentary glimpses at first—her front door is red instead of its usual green, there's a pre-school where the garden store should be. But then her whole town disappears for hours, fading away into rolling hills and grazing buffalo, and Nat knows something isn't right.
That's when she gets a visit from the kind but mysterious apparition she calls "Grandmother," who tells her: "You have three months to save him." The next night, under the stadium lights of the high school football field, she meets a beautiful boy named Beau, and it's as if time just stops and nothing exists. Nothing, except Natalie and Beau.
Emily Henry's stunning debut novel is Friday Night Lights meets The Time Traveler's Wife, and perfectly captures those bittersweet months after high school, when we dream not only of the future, but of all the roads and paths we've left untaken.
Links: Goodreads| Amazon| Barnes & Noble|
---
My Review:
You know how there's always that one book that everyone loves but you just don't get the appeal? Yeah well, that pretty much sums up how I feel about The Love That Split The World. In fact, I disliked it so much that I had to make a list of all the things I didn't like.
1.This book unbelievably overly complicated. Time travel is a very metaphysical concept in itself so to add elements such as racial identity, leaving for college, PTSD, psychology, romance, adoption etc.. it just made this book overwhelming and at times preachy. There is also a ton of instances where we are given all of this information at once about time travel theories, information about science and psychology and it felt like I was reading a textbook.
2. Our main character Natalie. She is half Native American but was adopted so she's on this journey to find out more about her heritage and past in order to unlock the reasons why she can seemingly jump into a parallel universe. Which in the beginning was very interesting. But after a while of her whining about Matt, planning her future with Beau, and then describing everything that she owns she began to irritate me. I also don't understand why everyone thinks that she's such a feminist, when she's talking (at 18) about having this perfect married life with Beau and going home to make him his food and be the perfect wife.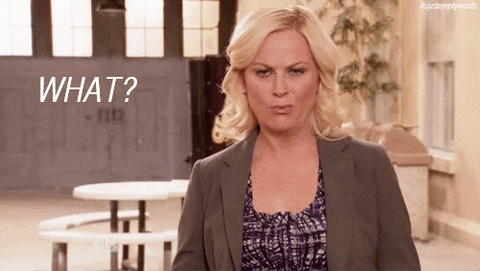 3. The portrayal of Native American culture. To me, a culture encompasses more than a few legends and that was all that we got!  At first I liked the Native American legends and folktales as well as the visits with her "grandmother"  but then after awhile it completely bogged down the story and the author just seemed to be trying too hard to be as politically correct as possible. Having Natalie discover more her past and and her culture is another example of how this book was overly complicated. I feel like this story line could've been made into it's own book because while it was the focal point of Natalie's character development I don't feel that I as a reader I learn enough about her past or heritage. 
4. I didn't like how there was absolutely no fluidity to the story. When a new story line would come in it felt very abrupt and almost out of place. In one moment we would be at a backyard party then in the next ten pages she would be having a memory flashback to some childhood memory which really had no bearing on the story or plot. Seriously, like every little thing that she owned had some sort of memory connected to it whether it was paint color, furniture, or clothes. These excessive descriptions became very tiresome after a while.
5. Matt. Then we had the dumb story line with Matt, her ex-boyfriend, who seemed to just be in the story so that Natalie can whine about him every five minutes and so the  author could throw in a few quotes about "first love".
6.Beau. Don't even get me started on how useless he was. He lacked depth and the only thing remotely interesting about him was that he played the piano.
7.The insta-love. Their relationship seemed to be based solely of "he's hot and can time travel so let me just waste my summer planning a future together".
8. The ending was so confusing! I can't elaborate as to why it was unsatisfying without spoiling it. I had hoped that the ending would have been more detailed or at least that there was an epilogue because I DON'T know happened!!!!
Overall, the only thing that I did enjoy about The Love that Split the World was the writing, it was so beautiful. While I didn't like this book I do think that I would read any future works of Emily Henry because I do feel like she has a great talent for writing. Would I recommend this book? I'm not sure, I think that it depends on what you enjoy reading since so many people love TLTSTW.
---
Thank you so much Razorbill and the Sunday Street Team  for providing me with a physical copy for review. In compliance with FTC guidelines, I must state that I received this book for free and was in no way compensated for my review.
---
My favorite quotes are:
"'I would still want you here too. In every version of the world, I would.'"
"Love is giving the world away, and being loved is having the whole world to give."
"And when you see those good things–and I promise you, there are so many good things–they're going to be so much brighter for you than they are for other people, just like the abyss always seems deeper and bigger when you stare at it. If you stick it out, it's all going to feel worth it in the end. Every moment you live, every darkness you face, they'll all feel worth it when you're staring light in the face."
So tell me in the comments below have you ever read a really hyped up book and disliked it? What are your favorite time travel books? Or did you like this book? If so, what did you like about it?